Dakota Johnson has become one of Hollywood's most recognisable faces ever since her role as Anastasia Steele in the notorious and extremely racy "Fifty Shades of Grey" series. The actor has also made cameo appearances in "The Social Network," "The Five-Year Engagement," and "The Lost Daughter," which was directed by Maggie Gyllenhaal. She is going to make her next appearance in the most recent film adaptation of Jane Austen's novel "Persuasion." Here are some fun and interesting details about the life of Dakota Johnson and her journey to Hollywood that you probably didn't know.

1. She is like a Hollywood Royalty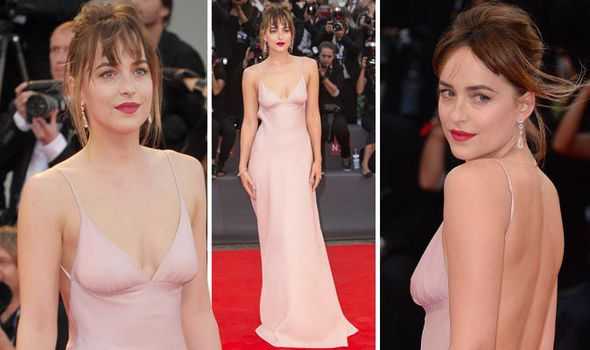 Source-Google
In a very literal sense, Dakota Johnson is descended from a long line of actual Hollywood royalty. Her mother is the actress Melanie Griffith, and her father is the actor Don Johnson. Her grandmother is the legendary actress Tippi Hedren, best known for her role in the film The Birds. Unfortunately, Dakota's parents divorced in 1996, but her mother went on to remarry Antonio Banderas, who is also a famous actor. This allowed Dakota's already famous family to expand even further.

2. She Began Her Career in the Modeling Industry

Modeling was where Dakota got her start in the industry. In 2006, she signed a modelling contract that allowed her to participate in a few modelling gigs even though she was still enrolled in school at the time. She focused her attention on modelling for a while and taking photos for advertising campaigns for a few different brands. On the other hand, she ultimately came to the conclusion that she wanted to pursue a career in acting like both of her parents had done before her.

Source-Google
3. She Was Miss Golden Globe
At the age of sixteen, Dakota Johnson won the title of Miss Golden Globe in 2006. During that year, she was honoured with the title. A child of a celebrity is typically chosen to fill the role of Miss Golden Globe and assist with the presentation of awards at the Golden Globes. As the first daughter of a woman who had previously held the title of Miss Golden Globe to be selected for the pageant, she made history. Her mother had previously held the title of Miss Golden Globe when she was a younger woman.

4. She Made Her Film Debut In 1999
The year 1999 marked Dakota Johnson's first appearance on screen, which was in the film Crazy in Alabama. Dakota played the role of the daughter of her real mother, Melanie Griffith, in the film, which was directed by her stepfather Antonio Banderas. Melanie Griffith is Dakota's real mother. Stella Banderas, who is her half-sister, also appeared in the film alongside her.

Source-Google

5. When She Was a Teenager, She Checked Herself Into Rehab.
In 2007, when Dakota was only 17 years old, she checked herself into a rehabilitation centre for substance abuse. Because of the severity of their addiction problems, both of Dakota's parents had no choice but to seek treatment at a drug rehabilitation centre. In this instance, the apple doesn't fall very far from the tree. Dakota has not used any substances since 2007 and has every intention of remaining clean and sober for the rest of her life.

6. She Stealing Props From The 50 Shades Of Grey Set
After working on the 50 Shades of Grey franchise for such a significant amount of time, Dakota came to the conclusion that she wanted to have a memento to remember her time spent working on the film. She admitted that she had stolen a flogger from the set as well as several pairs of underwear from the underwear drawer that her character kept in.