You can hardly find a person in today's world who does not know about OYO. Such has been the expansion and influence of this hospitality company.
The growth of OYO Hotels & Homes has been phenomenal. From starting out in April 2013 to become the world's third-largest and fastest-growing chain of leased and franchised hotels, homes & living spaces, OYO has come a long way. We all know the success the company has got but very few people know the whole story behind OYO. How was it started? How does it extend its services? Etc. Let's have a look at OYO's story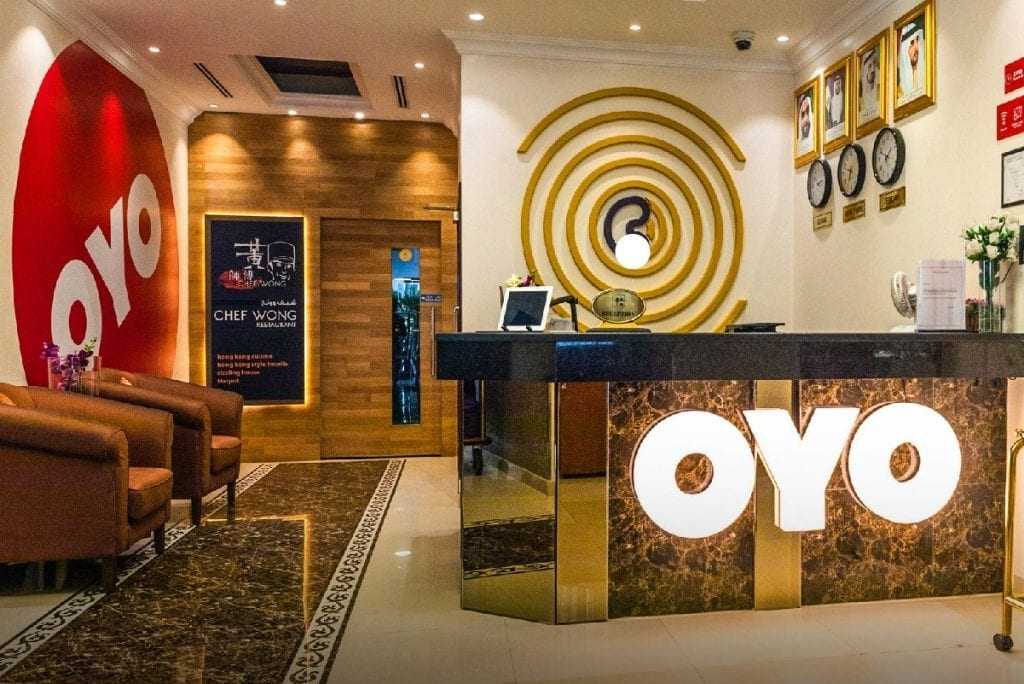 Source- Google
Overview of OYO
For those who don't know, OYO stands for 'On Your Own. The platform has now become a synonym for budget-friendly rooms. People know it for its affordable accommodation services. The company has kept on adding feathers to its cap ever since it came into the market. With over 23,000 hotels under its belt, 8,50,000 rooms, and 46,000 vacation homes located across the world it has definitely made its mark on the travel landscape.
The beginning
Ritesh Agarwal, a college drop-out, always had the intention to start something of his own. At the mere age of 17 years, in 2011, he came up with the idea of Oravel stays which was later re-launched in 2013 as, what we know today, OYO Hotels & Homes. Despite his humble beginnings in a small town in Odisha, Agarwal has managed to attain considerable success. That being said, his climb to the top was not unaccompanied by hurdles.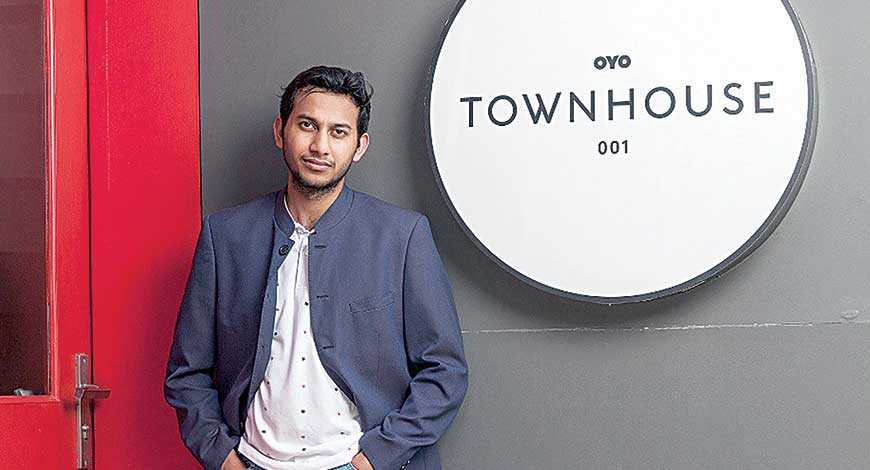 Source- Google

The Man Behind OYO – Ritesh Agarwal
28-year-old Ritesh Agarwal is the man behind the successful budget hotel leased spaces. He founded the company in 2013. Despite his humble beginnings in a small town in Odisha, Agarwal has managed to attain considerable success. Ritesh Agarwal is the only Asian resident to have been awarded the Thiel fellowship. Winning this fellowship meant that Agarwal was the recipient of USD 100,000 which he directed towards his start-up. In July 2019 Ritesh Agarwal bought $2 billion in shares in the company, which tripled his shares. In the year 2020, Agarwal's net worth is around INR 7253 crore which is $1.1 billion dollars as per the Hurun Rich List 2020 making him the world's youngest self-made billionaire after the famous Kylie Jenner.
OYO Model
Under the OYO model, rather than the hotels being owned, certain hotels are tethered to the business which acquires a certain number of rooms that are then provided to customers seeking to avail of the services that OYO provides. The primary aim of OYO lies in its standardizing hotels that fall in the realm of the non-branded hospitality domain.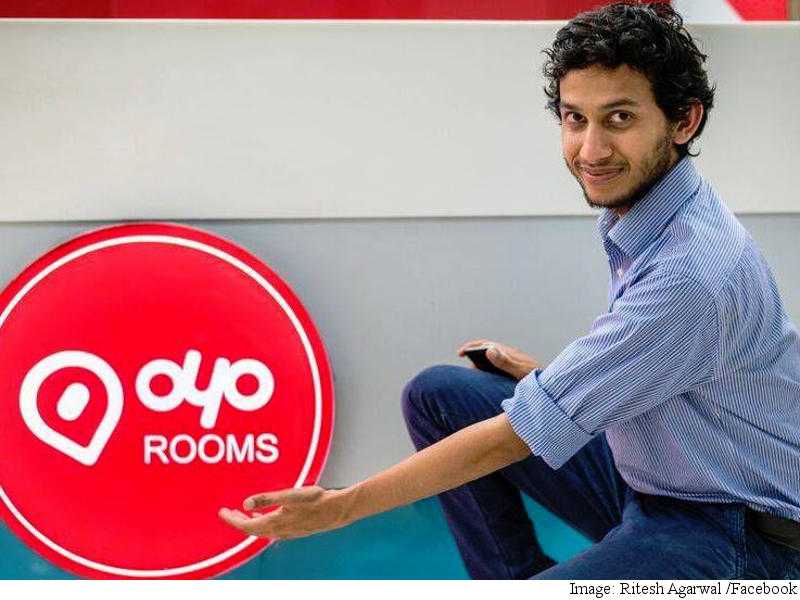 Source- Google
OYO Growth
OYO has continuously grown after 2013. The company started its international operations in 2018 starting with Malaysia. It then entered into the markets of the UK, UAE, Dubai, China, Singapore, Indonesia, and others. In 2018, the company became a 100% leased & franchised hotel chain. It recorded global stayed room nights of 75 million in 2018, almost six times more than in 2017, and collected a revenue of $211 million. In 2017, 2016, and 2015 it recorded global stayed room nights of 13m, 6m, and 4m respectively.
In 2019, OYO generated a revenue of $951 million and witnessed a 4.5x increase in revenue than in 2018.
OYO Funding
Ritesh's idea made a great impact on investors and has attracted so many of them over the years. After receiving a grant of $100,000 under the Thiel Fellowship, OYO in 2014 raised Rs 4 Crore from LightSpeed Venture Partners (LSVP) and DSG Consumer Partners at a pre-money valuation. In 2015, OYO received funding of $25 million from its investors namely Lightspeed India, Sequoia, and others, and another $100 million in a Series C round of funding from Japanese investor SoftBank. In 2019, OYO raised a total of $807 million from Ritesh Agarwal-led RA Hospitality Holdings and SoftBank in series F funding. OYO's latest funding has come from Microsoft in July 2021. The firm invested $5 Million.
OYO IPO
The company plans to raise Rs 8,430 cr or $1.2 bn through the public listing in early 2022. The offer comprises fresh issuance of up to Rs. 7,000 cr or $966 million and an offer for sale aggregating up to Rs 1,430 cr or $197 million.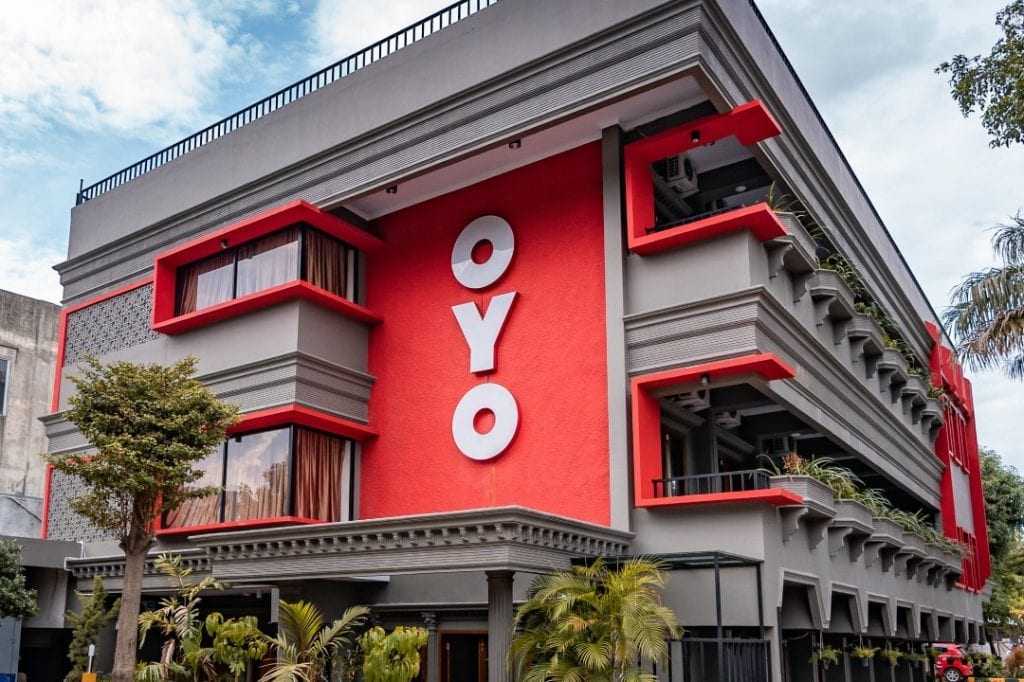 Source- Google


Conclusion
OYO's story is one of perseverance, commitment, and not losing sight of the big picture. OYO rooms presently hold court as one of the country's most successful startups and have resolved issues pertaining to discovering affordable, clean, and accessible budget hotels across the country, not to mention the globe.