Story: Jaya Kumari, also known as Jerry, is a young woman who is attempting to escape the socioeconomic class into which she was born in order to improve her lot in life. For this reason, she works at an unusual job, and when the issues decide to multiply and intensify at the same time, she even sells drugs to make ends meet. The plot revolves around how she is able to pull it off despite her lack of experience and end up fooling the entire criminal organisation.
Review-
Good Luck Jerry, which was adapted from the Telugu movie Kolamaavu Kokila and featured Nayanthara, is widely regarded as the superior version of the story. It has all the makings of a dark comedy and the perfect balance of elements to make it work. The first thing that was altered from the original story that was written by Nelson Dilipkumar and was adapted by Pankaj Matta was the age of the protagonist as well as the scale at which the film was set in. It begins in a manner that is eerily reminiscent of the tale of a fairy who is wrongfully thrust into a world in which she neither fits nor belongs. The plot of the movie centres on three women as well as a group of drug gangsters who want to sort of take control of everything.
It's a dark comedy, so you have to laugh while simultaneously dreading the villains because they have the potential to do terrible things. This is exactly what the script accomplishes. By incorporating a large amount of original situational humour, it is able to create a humorous world around the antagonists while simultaneously keeping your fear of them alive in your mind. A challenging task that was executed wonderfully.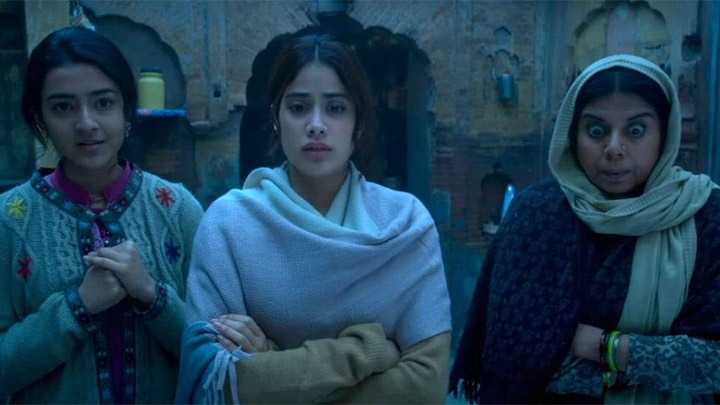 Source- Google
Each turn of events is fascinating and requires your undivided attention. Except for the climax, in which Jerry conceals the drugs in a location that comes as quite a surprise. The question of how she was able to accomplish this feat remains unanswered.
Janhvi Kapoor continues to show why she is considered to be one of the most promising newcomers in the industry. The actor does an excellent job of effortlessly bringing out the naivety, vulnerability, and cunningness of the character. The best thing about Kapoor is that she is aware of her limitations and plays within those boundaries, rather than trying to overextend herself. It is extremely rare for actors to recognise their own strengths and use those strengths in a way that does not make them appear obvious. It is true that her accent isn't quite right in some of the scenes, but she has the ability to hide it well enough.

As a mother, Mita Vashisht prolific as the mother. She lends a great deal of humour as well as depth to the narrative. It's encouraging to see the strain that adversity has placed on her appearance. The transformation that Jaswant Singh Dalal goes through and the incredible results he achieves. I really wish there was a greater amount of him.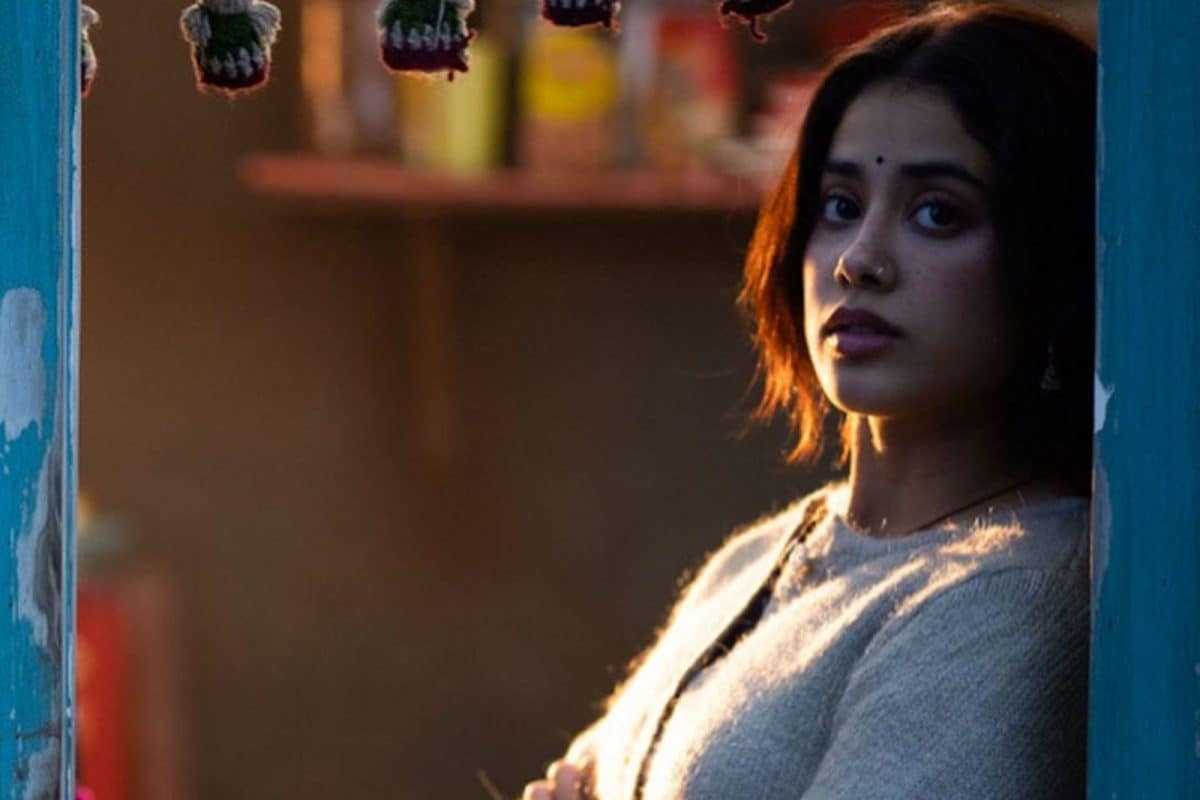 Source- Google
Deepak Dobriyal deserves a special mention. The actor has a gift that allows him to make almost anything appealing to the eye. The most outrageously psychotic role that he has played to this point, and what an outstanding performance it was. I want you to have firsthand experience of him. I just can't wrap my head around the idea that Sahil Mehta isn't a Punjabi guy. Tabbar, who has now arrived, is doing an excellent job. He is responsible for the majority of the film's comedic moments, and regardless of what happens, you will notice him.
To summarise, Janhvi Kapoor is demonstrating her worth in an increasing number of films. I have high hopes that she will continue to hone her skills. The entirety of the movie is entertaining to watch, and it contains a number of truly breathtaking sequences. Enter, and have fun on the ride.