Koffee With Karan is the perfect show to uncover all the juicy controversies of the glamour world of Bollywood. Dating rumors, love-hate relationships between actresses, and many such revelations are made on the Koffee couch. With every season, the show only got piping hot, and along with the juicy gossip, at times celebs end up saying something controversial and scandalous. Here's a look at some of the most controversial statements made by celebrity guests on Koffee With Karan.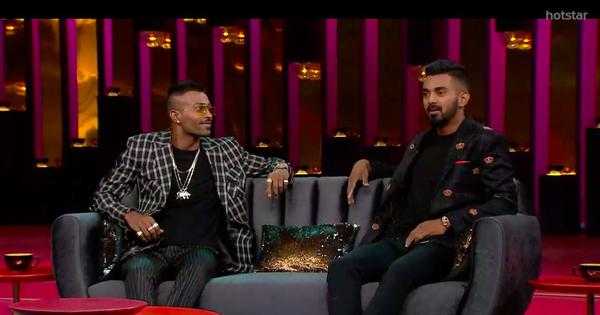 Source-Google
1. Hardik Pandya And KL Rahul's Sexist Remarks
This specific episode was highly criticized for the lewd comments about women made by cricketers Hardik Pandya and KL Rahul. The makers had to take the episode off-air and BCCI had to drop the players for a few matches. When KJo asked Hardik: "Why don't you ask women's names at nightclubs?" The cricketer's sexist and misogynistic reply left the Internet furious.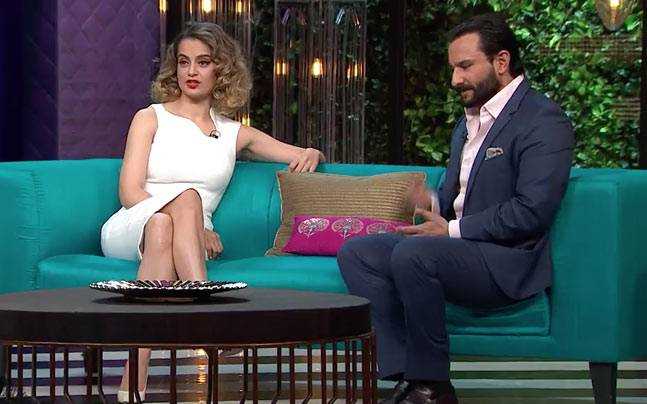 Source-Google
2. Kangana Ranaut On Nepotism
Kangana Ranaut has always been vocal about nepotism in Bollywood. In this episode, she accused KJo - who has launched many star kids in the Hindi film industry such as Alia Bhatt, Varun Dhawan, and Ananya Panday - of being a "flag bearer of nepotism." Her directed accusation had left Karan shocked and stunned.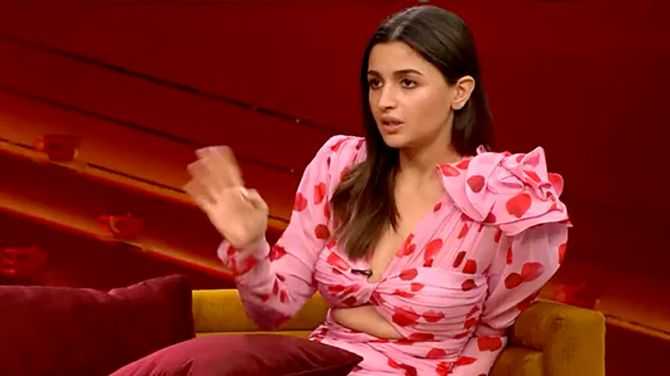 Source-Google
3. Alia Bhatt Didn't Know The Then President of India
Alia Bhatt, Varun Dhawan, and Sidharth Malhotra made their debut with Karan Johar's Student Of The Year in 2012. When the trio appeared on KJo's show, a quick round of rapid-fire landed Alia in a pool of trolling and criticism. When asked to name the then President of India, Alia instantly said Prithviraj Chauhan, instead of Pranab Mukherjee.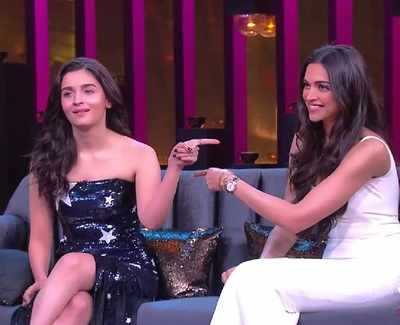 Source-Google
4. Deepika Padukone's remark on Ranbir Kapoor
Karan Johar had asked Sonam Kapoor and Deepika Padukone about the product they felt Ranbir Kapoor should endorse. The Padmaavat actor was quick to respond that the actor should endorse "a condom brand". She clarified saying that it was just a joke but her answer created quite a controversy. She also said that Kapoor should work on his boyfriend skills.
5. Emraan Hashmi on Aishwarya and Shraddha
Emraan Hashmi's controversial responses during his rapid-fire caught everyone's attention. In the episode, Karan Johar asked him to reveal the first thing that pops up in his mind when he hears the name of Aishwarya Rai Bachchan. Hashmi responded with "plastic". The Azhar actor also said that he felt Shraddha Kapoor should probably eat something.
6. Sonam Kapoor's remark on the looks of actors
Karan Johar has asked the Neerja actor if she was bothered by people talking about other female actors in the acting department. To this, she responded, "If you are not good-looking, they think you are a good actor." This statement of hers created controversy and the actor received a lot of backlashes.
7. Tusshar's BOTOX comment on Preity Zinta
Koffee With Karan's rapid-fire round is the favorite of the celebrity guests and many times they end up with some unexpected answers. During the rapid fire round, Tusshar was asked which actress comes to his mind when he hears 'botox'. His Answer was 'Preity Zinta'. It took the host Karan by surprise as well. But the damage was done and Preity was really upset with Tusshar later the actor did apologize to the actress for his remarks.